Kids Electric Drift Trikes by Tribby
Although many of us are still extremely young at heart, all of us here at Wild Child Sports began our love for everything extreme as kids. Include your children in your adrenaline-fueled hobbies by getting them this sleek and extremely fun electric drift trike that will help them foster the same love for all things extreme that you probably had yourself growing up.
Who is the Tribby Drift Electric Trike for?
Well, for kids of course! There are adjustable settings for different ages and abilities and works for children up to 143 pounds and between 47 inches and 67 inches.
What is the top speed of the Tribby Drift Electric Trike?
This electric drift trike has adjustable speeds (depends on age and ability) of either 3.5 or 7.5 mph making it both extremely fun but safe at the same time for the kiddos to use until they are ready to move on to something bigger and badder.
Where can you buy the
Tribby Drift Electric Trike
?
Here is where you can find the current price of this electric drift trike:
Tribby Drift Electric Trike Specs & Features
Dimensions of 37.76" L x 24.25" W x 28.54" H
38.58 lbs
Automobile-grade 18650 lithium battery pack
Light frame and battery allowing for more thrilling drifting
Two gears for two separate max speeds of either 3.5 mph (6 km/h) or 7.5 mph (12 km/h)
Safe for children between 47" and 67″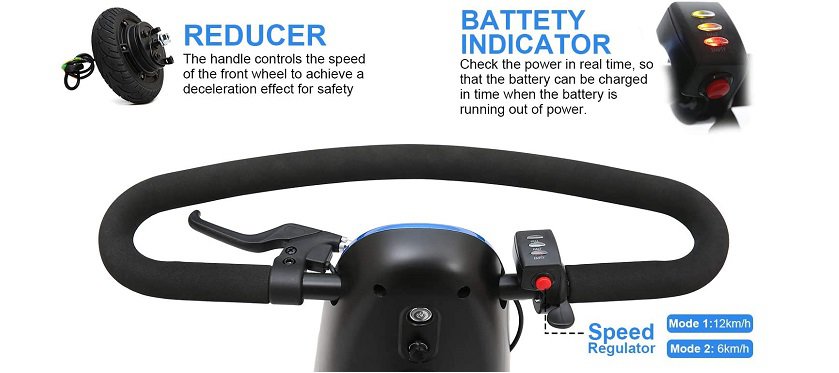 So what are you waiting for? Grab one of these kids electric drift trikes today!
Be sure to check out some of the other great drift trikes and ride on toys brought to you by Wild Child Sports!