The DTV Shredder by BPG Werks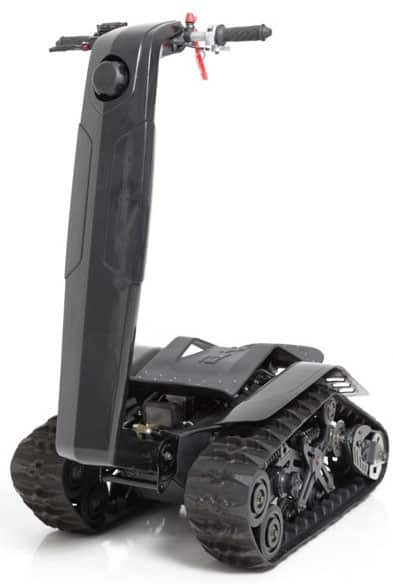 The DTV Shredder by BPG Werks – the new off road vehicle
They say that a picture is worth a thousand words and looking at this picture of the DTV Shredder by BPG Werks, we would definitely have to agree! The DTV Shredder combines the thrill of a skateboard, a dirt bike and a tank (yes, a tank) into one of the most innovative off road vehicles currently on the market. Check out what Street bike Tommy from Nitro Circus has to say about this amazing machine: "The DTV Shredder is an awesome blend of Snowboard + Motocross + Tank." Okay, so before we go any further let's check out the DTV Shredder in action!
Check out the DTV Shredder in Action!
Here is what Founder of BPG Werks, Ben Gulak has to say about their creation:
"Our vision was to create an off-road power-sport vehicle marketed specifically at the Action Sports community. We wanted to design something that would combine the best characteristics of traditional board sports with the power of off-roading into a brand new riding experience. The idea was to capture the freedom riders feel when they're carving down a mountain on a snowboard and apply it to a tracked vehicle with all terrain capabilities. We wanted to develop a vehicle that could be ridden year round in any environment and yet be compact enough to fit in the trunk of almost any car." – Ben Gulak – Founder of BPG Werks


If you liked the DTV Shredder, be sure to check out some of the other great actions sports toys available through Wild Child Sports!
(Visited 1,249 times, 1 visits today)