Fast Electric Longboard by EPIKGO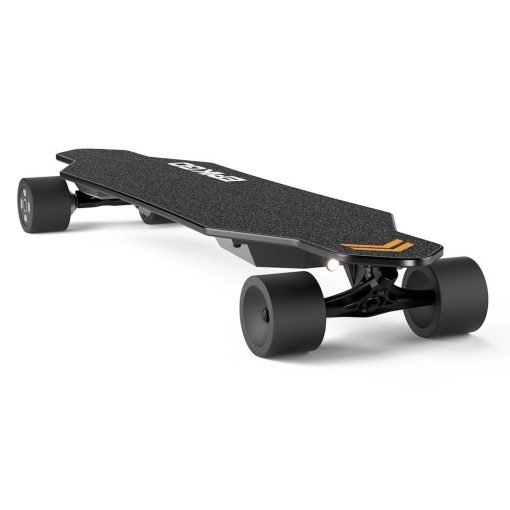 EPIKGO Electric Longboard Skateboard
If you have the need for speed and want it at a reasonable price, look no further than the new EPIKGO electric longboard. There are a number of really cool features to this electric longboard. These features include intelligent internal sensors to help prevent electrical shortages, provide speed control options and auto-brake awareness. Let's take a closer look at this fast electric longboard!
Who is the EPIKGO electric skateboard designed for?
This fast electric longboard is designed for advanced to expert riders.
What is the top speed of the EPIKGO skateboard?
The top speed of this electric skateboard is 25 mph with a cruising distance of 10 miles on a full charge. Yes, that's one fast electric longboard with a range several miles longer than many of its competitors.
How much does the EPIKGO electric longboard cost?
This skateboard is going to run you about $800. This makes the EPIKGO electric skateboard several hundred dollars cheaper than most all other comparable models currently on the market!
EPIKGO Electric Skateboard Spec & Features
 7-ply 100% bamboo frame 

2100 watt dual motors

Lithium-ion battery with intelligent protection

3.5 inch solid polyurethane wheels

Two speed modes with a reversible riding option

Wireless remote

Water Resistant
Check out this fast electric longboard in action!


So what are you waiting for? Get your EPIKGO electric skateboard today!
Be sure that you check out some of the other great electric skateboards brought to you by Wild Child Sports!
(Visited 635 times, 1 visits today)