Fast Electric Longboard – TeamGee H20
If you have the need for speed and want it at a reasonable price, look no further than the TeamGee H20 electric longboard. There are a number of really cool features to this electric skateboad. Plus, the TeamGee H20 electric skateboard is several hundred dollars cheaper than most all other comparable models currently on the market! Let's take a closer look at this awesome electric longboard!
Who is the H20 electric skateboard designed for?
This electric skateboard is designed for advanced to expert riders with a maximum rider weight 286 pounds.
What is the top speed of this electric skateboard?
The top speed of the TeamGee H20 is 26 mph with a cruising distance of 25 miles on a full charge. Yes, that's one fast electric longboard with a range several miles longer than many of its competitors.
How long does it take to charge this electric skateboard?
The TeamGee H20 has a charge time of 4 hours.
Where can you buy this electric longboard cost?
Here is where you can find the current price of the TeamGee H20:
TeamGee H20 Electric Longboard Spec & Features
Ultra thin 8 ply maple with 1 ply fiberglass deck

2 540 watt hub motors

4 speed modes
4 brake modes

Wireless remote

Water Proof IP54

30% climbing grade
90 day warranty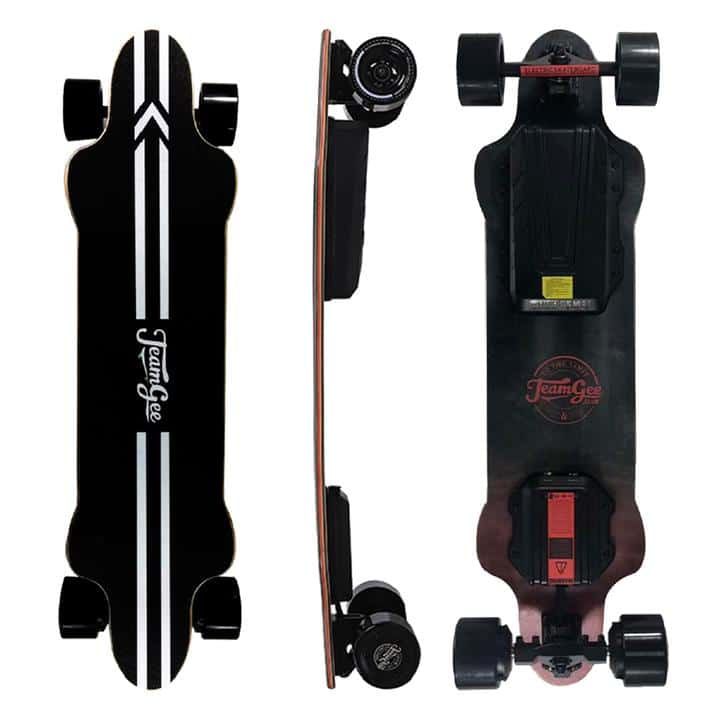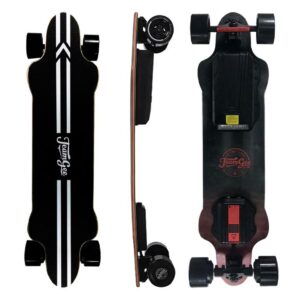 Check out the H20 in ACTION!


So what are you waiting for? Get your TeamGee H20 electric skateboard today!
If you liked our review of the TeamGee H20, be sure that you check out some of the other great electric skateboards brought to you by Wild Child Sports!