Kids Pedal Car by Hauck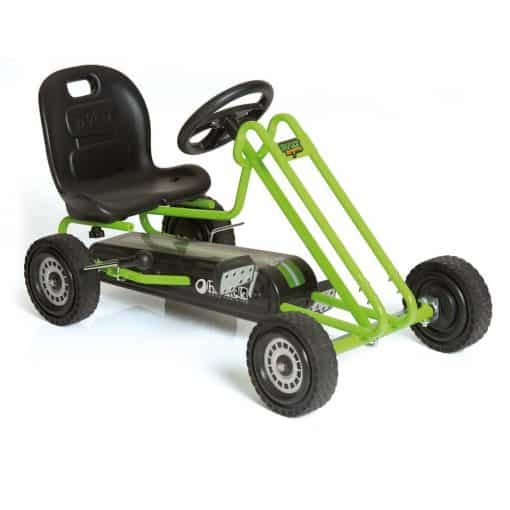 Hauck Lightning Pedal Go Kart
If you looking for a great entry level pedal car to give your child their first real driving experience, you've got to check out the Hauck Lighting pedal car!
Who is this kids pedal car designed for?
The recommended rider age for the Lighting Pedal Go Kart is 4-7 years old.
How much does the Lightning Pedal Go Kart cost?
The price of this kids pedal car depends on the specific color combo and design that you are looking for. The price is going to range from around $90 up to $120. Here's a closer look at the specific pricing based on the model that you choose:
Hauck Lightning Pedal Go Kart – Race Green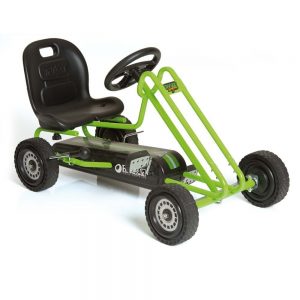 Hauck Lightning Pedal Go Kart – Pink

Hauck Lightning Pedal Go Kart – NASCAR Edition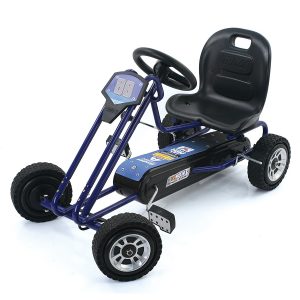 Hauck Lightning Pedal Go Kart Specs & Features
3 point steering for quick, response steering
Race styled pedals
Adjustable bucket seat
Rubber tires
8 ball style skid brake
Product size: Length 38.2″ x Width 20.9″ x Height 20.05″


If you liked this kids pedal car, be sure to check out some of these other great kids go karts brought to you by Wild Child Sports!
(Visited 73 times, 1 visits today)